Though we use universal traffic signs, the writing on traffic signs is usually just in Spanish, so it is useful to know some translations.
pare — stop
ceda — yield
cuidado — caution
salida — exit, both as in a parking lot exit and an exit ramp from a highway
solo — only, as in the word solo with a left-pointing arrow would mean left turn only
transito (on a sign with an arrow) — usually means one-way, and sometimes indicates bi-directional traffic flow
peaje — toll
autopista — highway or expressway
norte — north
sur — south
este — east
oeste — west
hacia — toward, as in Hacia 66 would mean Toward Route 66
interseción — junction, often abbreviated INT, so INT 3 would mean junction with Route 3
estacióne — parking
no estacióne — no parking, also a big E with a slash through it means no parking
calle — street
carratera — road
carril izquierda — left lane
carril derecho — right lane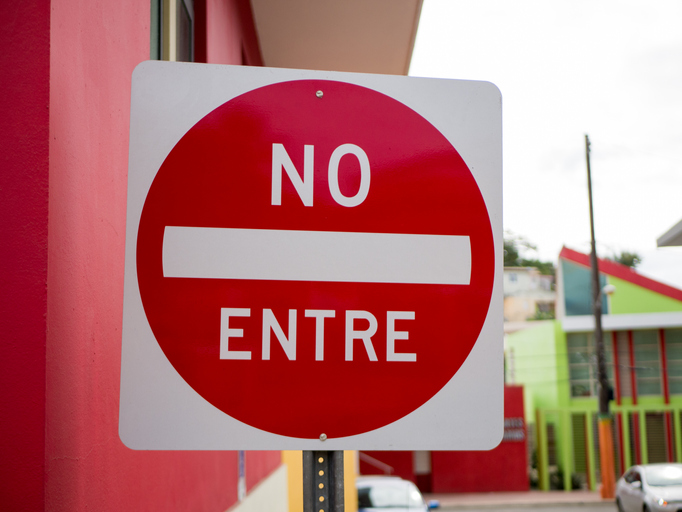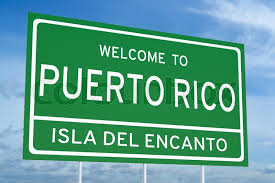 Other Things to Keep in Mind
Speed limits are in miles per hour (MPH), but distances on signs are in kilometers (KM).
Gas is sold (and priced) by the liter. For your own satisfaction, multiply the price posted by 3.8 (or just by 4, it's easier) to get the (approximate) price per gallon. You must pay inside before pumping your gas.
If you want to go to Old San Juan, plan to park in a parking deck on the perimeter of the city. Try to avoid driving in the center of Old San Juan — it's a nightmare of narrow, one-way streets. You will drive yourself crazy lookig for on-street parking in Old San Juan. And some on-street parking there requires a permit.